As a writer, I often rely on my computer and writing software. In a situation where you have time to kill, but no internet access, an installed program can be a life saver. I was raised into using Microsoft Office, but when the option became to expensive, I had to adapt. I began a search for software that I could download, and write as smoothly as Microsoft Word, without paying $70 a month
Why replace Microsoft Office?
I'm sure you and I both know that Microsoft has successfully monopolized the "home office software" industry, and are free to do whatever they please. This leads to high prices with low output, and I won't stand for it anymore. The lack of security features offered by Microsoft are spotty at best, and the lack of add on's is almost sickening. Below is a list of 5 Microsoft Office Alternatives, for use at home, in the office, and everywhere in between.
Etherpad
Etherpad is a writing platform that is very open concept. The best part about this software is that it is highly customizable, and easy to use. One of the companies claims states they are really real time. This means that pages can be shared directly, via a link, and anybody with access can edit in real time. The program is easy to use, and better yet, it's free. The biggest complaint I have is the lack of security features, and the fact that it is run online. This becomes a problem for the traveling author, as inspiration may strike far from the internet. For more information, click here. (etherpad.org)
Apache OpenOffice
Apache OpenOffice is an excellent downloadable software for those who like options. The program runs all the same features as Microsoft Office, but is completely free. One great benefit to this option is the fact that it is available when you don't have internet connection. I personally use this when I'm traveling, and feel the need to write. The program is configured slightly differently than Microsoft Office, but the transition is fairly simple. Word documents open with ease in OpenOffice, but sometimes the reverse is not as smooth. This is fixed with a small amount of configuring your file, but it is an extra step. For more information or to download, click here. (openoffice.org)
WPS Office
WPS Office is a paid alternative to Microsoft Office. I know you were expecting only free alternatives, but this one is worth the price. This program runs all the same options as Microsoft Office, and is fully compatible with the documents from the program. The advantage that this holds over Office is the immense extra features. Security, hundreds of fonts and templates, better presentations, advanced spreadsheets, etc… The list goes on forever. It costs $45 for an annual subscription, with unlimited mobile devices, or $80 for a lifetime subscription, and unlimited mobile devices. For more information or to download, click here. (wpsoffice.com)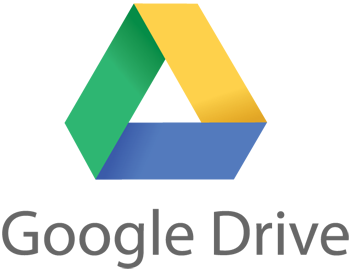 Google Drive
Google Drive may be one o the best online alternatives to Microsoft Office. They offer a number of services, including a text editor, a presentation program, spreadsheets, image editor… It's very similar to Microsoft Office, and is easy to transition to. Since it is run through Google, it links to your Google account, and it is very easy to share documents with people. It even includes the option to lock a document so others cannot edit. Google Drive is secure as your Google account. Personally, I have no issues with this, but for those that enjoy total privacy, I might recommend an offline program, or extreme caution to log out before you hand off your device. On beautiful feature of Google Drive is the flexibility for mobile devices. Another awesome feature is online cloud storage, with the option to download files as you need them. For more information, click here. (google.com/drive)
Microsoft Office Online
This may seem like a no-brainer, but if you love Microsoft Office, and don't feel ready to change, you can always use the online version. The software is all the same, and is secured through a personal account. This program does require an Outlook Account to use, but it is simple to make. The program is just as secure as Google Drive, but has the same feel as Microsoft Office. The greatest downside to this program, as with a few others, is the fact that it is online. I occasionally get confused when I try to access my Microsoft Word documents offline, and find them opening in a downloaded program. This program offers online cloud storage, and is free to use for anybody with an Outlook account. For more information, click here. (office.com)
Image Sources:
http://www.nixtech.net/sites/default/files/styles/large/public/etherpad-logo.png?itok=_qyBh9cY
https://wiki.openoffice.org/w/images/a/ab/Open.jpg
https://www.wps.com/images/pub/WPS-Office-Logo-RGB-082915.png
http://goodlogo.com/images/logos/google_drive_logo_3963.png
https://upload.wikimedia.org/wikipedia/commons/thumb/4/42/Microsoft_Office_2013_logo_and_wordmark.svg/2000px-Microsoft_Office_2013_logo_and_wordmark.svg.png